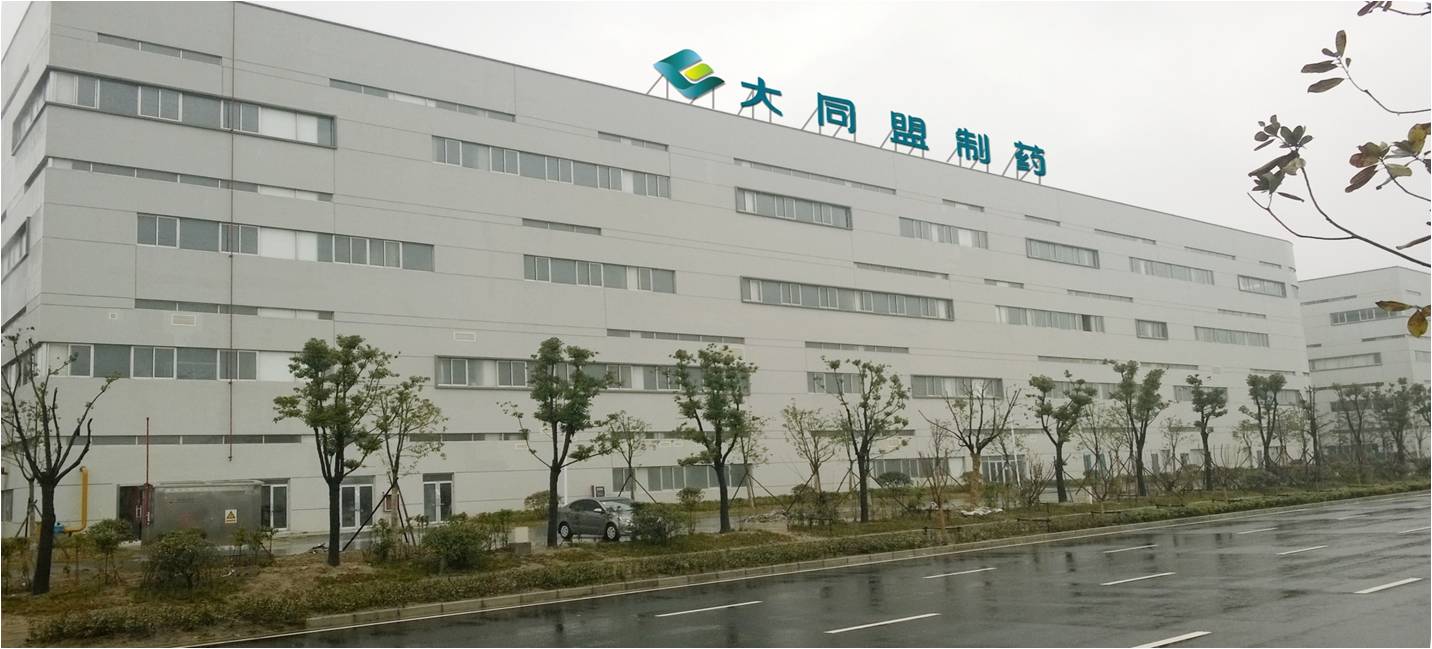 Jiangsu Grand Alliance Pharmaceutical Co., Ltd. began to be established in June 2012 and was established in March 2013 in Taizhou City, Jiangsu Province, China Medical City. The registered capital of the company is 30 million yuan RMB, mainly for the production of freeze-dried powder and small volume injection drugs.
The Chinese medicine city is located in the Yangtze River Delta with an overall planning area of 30 square kilometers. It is composed of scientific research and Development Zone, manufacturing area, exhibition trade area, health health care area, education and teaching area, comprehensive supporting area and so on. It is the first national medical high tech Zone in China. Jiangsu Da League Pharmaceutical Co., Ltd. is based on the Chinese medical city. Excellent park resources, convenient geographical location and preferential Park policy have contributed to the leaping development of enterprises.
The company has a sound organization and a perfect quality management system. It is equipped with the management and technical personnel adapted to the production. The company has established a training system and a control standard adapted to the quality management. The production management activities are carried out strictly in accordance with the GMP management standard. In January 2016, the drug production license of the Drug Supervision Bureau has been obtained. In June 2016, the national drug GMP certification was obtained. There were two freeze-dried powder needle workshops, a small capacity injection workshop and the corresponding quality inspection, storage, power, environmental protection and other auxiliary facilities. The specific production equipment and capacity are as follows:
1. The production line of 7-10ml Xilin freeze-dried powder needle is 180 thousand units / class / day, equipped with 500 bottles / minute aseptic liquid filling line and 4 40m2 freeze-drying machine.
(II) 2-5ml Xilin bottle freeze-dried powder needle production line, capacity of 140 thousand / class / day, supporting 400 bottles / minute aseptic liquid filling line, 16m2 freeze-drying machine 2.
1-20ml ampoule water needle to seal a production line, production capacity of 150 thousand / class / day, 500 bottles / sub sterile liquid seal line, 1200L automatic dispensing system and other auxiliary facilities.
At present, it has entered large-scale production, and steadily supplied the sales system of the big alliance.
Jiangsu big league Pharmaceutical Co., Ltd., relying on its own core business sector, such as pharmaceutical manufacturing, R & D innovation, market operation and channel sales, has actively carried out various forms of cooperation projects, covering many fields such as processing production, MAH, contract customization, variety and technical cooperation, and actively building drugs to customers and market needs. High end manufacturing platform, perfect quality control system, practice scientific, rigorous, systematic quality management work, we will be in the spirit of open exchange and cooperation and win-win, and actively cooperate with the general industry to carry out cooperation projects, with their own advantages and resources to integrate the win-win industry has not come.